Watersports
Kitesurfing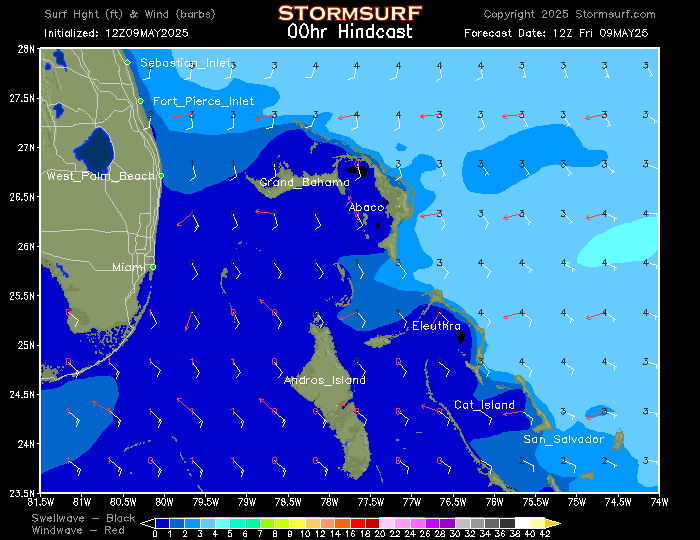 The Bahamas offer some of the best kiteboarding spots around. Within a day's sail, there are a handful of kiting spots to be riddin. The winds in the Bahamas can vary between 15 and 25 knots on average in the winter, and 10 to 15 knots on average in spring and fall. The wind during summer is usually light and variable.
In the Georgetown area, the two best spots are a two mile beach with onshore wave conditions, and a nice sandbar that is a great place for flatwater riding.. "These are some of the nicest beaches in the world for kiting" says the captain, with a circumnavigation under his belt.
While no steady offshore wave conditions exist here, there is flatwater behind sandbars and strong, steady wind in the winter. Ocean beaches beckon, a fun playground with decent onshore sideshore conditions. Be sure to ask about the other nearby kiting spots!
Surfing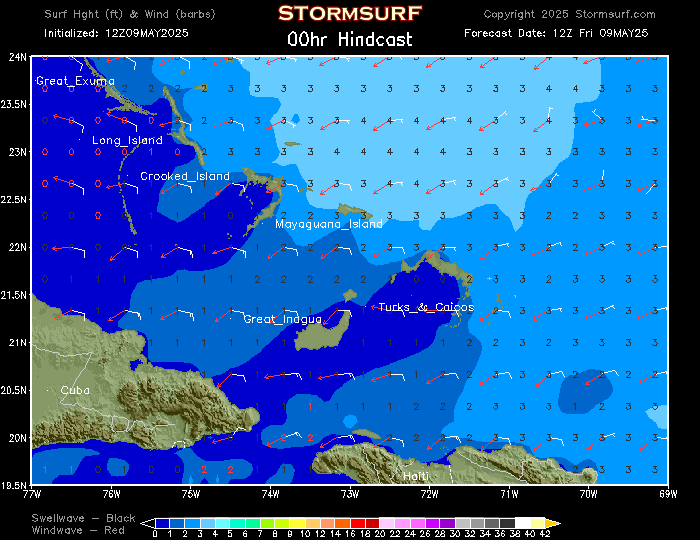 While summer can produce powerful, impresive swells, winter is the best bet for more consistant waves here in the Bahamas. What better way to travel between reef and beach breaks than in comfort on your own catamaran?
Surf can get good on the NE facing beaches and reefs of Stocking Island near Exuma, but more consistant conditions are found on Rum Cay, Eleuthera, Cat Island and Abaco. This usually happens when Atlantic storm systems push sizable swells south and regular coldfronts switch the wind offshore before roaring through the islands.
Now that all the tropical surf films have you stoked, realize you don't just have to watch the pros riding in paradise. Make your own video, and lose the warm clothes for boardshorts and bikinis and come make an adventure out of your time off!
Skimboarding is also a popular activity in the winter time. When the swell hits Oceanside beach, you're sure to get a good ride.
Some extra surfing resources:
The Surfing Site - Bahamas
Diving
The color of the water in the Southern Bahamas is simply surreal. If you were to have a light wind day, which is common in the summer months, we could easily tire yourself out taking in the amazing underwater vistas.
With warm water year-round (It does get cool in the winter-time with the wind though), diving --free or with tanks-- is a sure blast!